Top 10 Best Clothing Brand in India in 2020
Here we will tell you about the Top 10 Best Clothing Brand in India in 2020. "The clothing brands included here are preferred by majority of Indians."
Read the full post & scroll down, you will find an awesome video related to the post " Top 10 Best Clothing Brand in India in 2020″.
Brands (Clothing Brand)  is like a Magnet as shown in the pic. It attracts all the people who prefers to wear a good quality clothes, who wants good fabrics & many more things which are mentioned in the  context below, so lets talk on this.
These Top  10 Best Clothing Brand In India In 2020 mentioned  features very high on the preference list of most of the Brand Conscious Indian Customers.
1.ALLEN SOLLY
Let start our Top 10 best clothing brand in India in 2020 list, & the first one come is Allen Solly.
Allen Solly Brand was Introduced in  90s end (1993) in Indian market which was presented by Aditya Birla Group. This brand revoluntionized Indian Clothing and became the iconic and was well known for its style & high-quality clothing.
Allen Solly is India's largest & fastest growing branded apparel company &  a premium lifestyle player in the retail/market sector. They caters all type of groups viz. Men, Women & Kids. Their products vary from Casual, Formal, Sports to Evening wears.
Men's: Casual shirts, trendy graphic t-shirts, jeans, trousers, casual denim, suits & blazers, sweatshirts, jackets.


---

Women's: Printed tunics,  fashionable shirts & blouses, stylized dresses, trousers & leggings, skirts, suits & blazers, jeans, capris, sweaters & cardigans.


---

Kid's: Shirts & tees, bottoms, Frocks, tops, skirts & shorts ,winter wear.
This designers brand is  loved for its wide range of vibrant and its crisp clothing collection & accessories is perfect to spicing up the look,  both for men and women in India .
Visit :  https://www.allensolly.com/ for more details of the brand and shopping.
2.LEVI'S
Now comes the brand which is my favourite in the list of Top 10 Best Clothing Brand In India In 2020, "Levi"
LEVI'S brand is owned by Levi Strauss & Co ( American clothing company ). It sells its product in more than 100 countries worldwide and famous for its  fabulous Wearability and trademark fabric.
They have a good hold on the market, having more than 400 stores in 200 locations in India. They are privately owned & introduced in India in 1995.
They had now became for youths, a go-to-place for purchasing jeans & casual wear. they have established the Biggest Trendsetters in the country.
They have a broad range of products for all genders and seasonal wears. The product includes shirts, jeans , tops, jackets, sweaters, shoes. Levi has left  a mark in the market for their exceptional clothing as comparison to other brands.
Visit – https://www.levi.in/ for more details of this brand & shopping.
3.VAN HEUSEN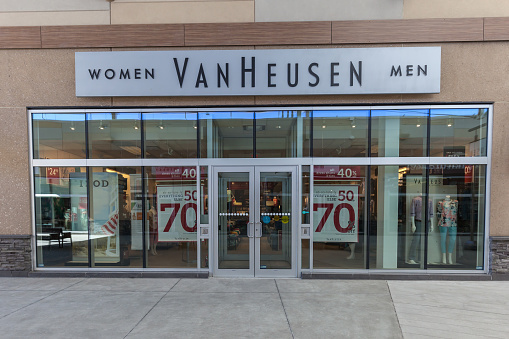 Van Heusen, the No.1  shirt brand in America, is now India's one of the best clothing  shirt brand. This brand is very famous for a very high quality shirt which are stylish and now became equivalent to Men's style.
This brand in India is advertised by Madura Fashion & Lifestyle ( Apparel company in Retail sector ). Van Heusen is a premium apparel brand which includes all varieties i.e. corporate, casual, party, ceremonial, etc in Men's, Women's and Youths. This Brand was introduced to people in 1921 and since this it is growing day by day.
Van Heusen now meet all the types of clothing needed by its customers and became a symbol of wear for this generation Men's and Women's who are having a sense of style, confidence, elegance, successful, travel, etc for the corporate and professional executives.
Visit – https://www.vanheusenindia.com/ for more details of this brand & shopping.
4.SPYKAR
The SPYKAR Jeans in India is very famous in every segments of the demography of India. The main reason to include this Brand in the list of Top 10 best clothing brand in India in 2020 is its  popularity & it  won huge esteem in most part of the world due to his unique design and  best quality product.
Interestingly, Spykar jeans is preferred by Teenagers & Adults which are alike. The firm produces variety of jeans & other clothing apparel which easily fit with  ease  to all the different age groups. Inspite of having variety of clothing products, companies core Competancy is its Jeans which is of superior quality & helping the company to have a  competitive edge in the market.
The spykar jeans is very conspicuous in Indian Buyers who are fashion-ridden. Atlast it can be said that this jeans from a well renowed brand has the potential to give answer to every growing ambitions  & aspirations in Fashion in India and abroad buyers.
5.PROVOGUE
The Mumbai based brand PROVOGUE was established in 1997. It has its Brand which covers  73 cities all over in India & has more than 350 stores. They have been providing clothing solution over a decade now because of their style, unique vibrant colors, quality & innovation.
They mainly deals with Menswear fashion & women's apparel and accessories. They have also introduced Sunglasses, Wallets, Deodorants, Belts, Shoes in their stores as well as in their online portals.
PROVOGUE  has made its name itself due to their unique design , perfect fits clothes for every ages.
Visit : https://www.provogue.com for shopping.
6.WRANGLER
The American manufacture of jeans & clothing brand WRANGLER was established in year 1947. This brand provides 1 year warranty on each product & caters a high quality clothes for men. This Trademark is owned by Kontoor Brand Inc., the same which owns Lee.
Wrangler's unmatchable fit & top notch fabric which is updated according to the latest fashion trend make it stand out amongst others. Its is sold under VF corporation in India.
The brand has attracted Indian audiences due to its beautiful textiles & styles. Their rugged jeans has became an iconic for men's and women's.
7.MUFTI
Founded in 1998 as a menswear brand MUFTI with an aim to provide an alternative dress solution to the people. Today it has became India's one of the top Rated clothing brand. It is completely dedicated to Men's Fashion.
They provides a wide range of clothing materials. The list include shirts, shorts, joggers, coats, jackets, and even some accessories. Since its establishment as a brand it offers the strongest casual clothing in the shirt and denim categories. Due to all these reasons  Mufti is included in our Top 10 best clothing brand in India.
Kamal Khushlani started producing shirts & fell in love with this fabrics & colors. Soon  he became conveying  products of  both International  codes and Indian spirit. Soon Bollywood celebrities started Mufti sporting.
8.PEPE JEANS
PEPE JEANS, an international clothing brand was launched in London in 1973 & came in Indian market in 1989. The brand is known for  the Quality & variety of denims.
It is brand of jeans and casual clothes as the name says. They are one of the most  preferred clothing brands in India. Apart from denims, the product ranges from T-shirts, polo shirts, normal fit shirts, jeans, capris.
Recently Pepe jeans added 'Norton Clothing', a new brand in their collection ( tribute to British Motorcycle brand. )
9.LEE
The second last brand coming in our Top 10 best clothing brand in India in 2020 is LEE.
It is an American apparel brand offers clothing to both men & women. The company has its shops all over India & more than 400 employees and known worldwide for their Jeans.
Lee is mainly popular among the Indian youth due to its amazing & attractive designs.
10.PARK AVENUE
Here we come to the last one of Top 10 best clothing brand in India in 2020, Park Avenue.
PARK AVENUE is one of the premium lifestyle brands in the country. It is the one stop destination for those who demands sharp look. This clothing brand is owned by Raymond group.
This brand designs reflect international fabric &  fashion trends and won the award for  'Best Design Concept ' in year 2015. Besides apparel for men, the brand also has products related to skin , hair, fragrance for men.
Park avenue is  among the most trusted brands of India along with Raymond brand.
Among these mentioned Clothing brand, Levi's & Van Heusen are personally my Favorite brand & I use them, which one is your favorite or you use them??
The Top Best  Clothing Brand In India In 2020 is not only famous in India only, they are among the best clothing brand around the globe.
---
List of Top 10 Best Clothing brand in India in 2020. Found this awesome video related to my topic in Youtube channel by BullyBoys Review.
I hope you found this information useful about Top 10 Best Clothing Brand In India In 2020.
If yes, Guys acknowledge it by hitting the subscribe button to join our family and give this blog a share with your friends & family.
If you have any questions or you can share your feedback in the comment section, will be happy to see your comments.
Will be back in a next few days with another post on this blog useful to you, Until then Stay Tuned for more such posts.
Thank you!
Something Wrong Please Contact to Davsy Admin